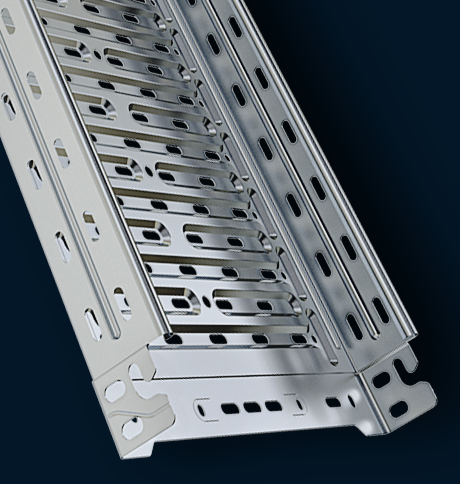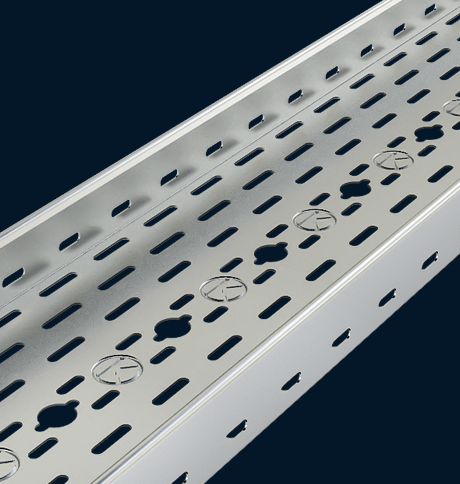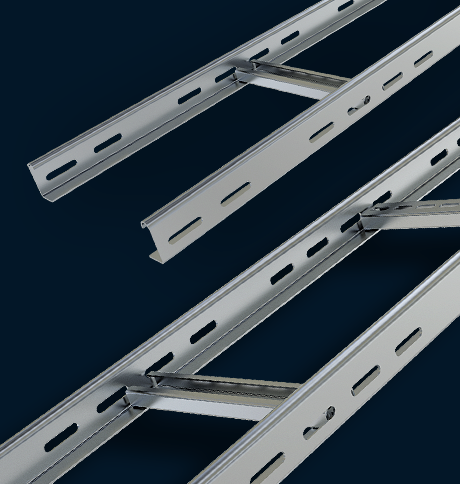 CABLE MANAGEMENT SYSTEMS
Kıraç Metal specializes in manufacturing,  design and development of Cable Management Systems for commercial and industrial buildings both indoor and outdoor.  The extensive range of cable management system includes:cable trays, cable ladders, trunkings, channel system, support system with all accessories and fixinings. Kıraç Metal cable management system enables easy, safe, and fast installation for many applications, as well as cut to lenght and recconection.
Our cable trays conforms to EN 61537:2007 ( Cable Tray Systems & Cable Ladder Systems for Cable Management) and IEC 61537:2007 ( Cable Tray Systems & Cable Ladder for Electrical Installations). All our products can be produced, in standard; either as pregalvanized according to  EN 10346, EN 10143 or  hot dip galvanized as per EN ISO 1461. Upon request, the following finishes are also available: SS304, SS316 in accordance with EN10088, aluminium, electrostatis powder coated, corten A, magnelis.
Cable trays are produced in standard length of 3000 mm. The slot of the perforated cable tray (Ø21,5 ) is designed to accept the cable ties, nut and bolts (M6x12) which hold the cables tightly.   
Application: Commercial and industrial building both indoor and outdoor
Kıraç Metal Cable and Handling Systems;
– complies to DIN 4102-2 :1977 ( Fire Behaviour of Building Materials and Building Components; Building Components; Definitions, Requirements and Tests) and DIN 4102-12 :1998  (Fire resistance of electric cable systems required to maintain circuit integrity)